The Eastern part of India is blessed with ferocious, gorgeous, and exotic wildlife. One such host of these mighty creatures is the Jaldapara national park. Situated in the foothills of eastern Himalayas, the national park is surrounded by the Bhutanese and Totapara land in the north and the Mithunbagan tea estate in the southern region.
Being one of the key reasons for the boost in North Bengal tourism the park is mainly a Savannah land covered with tall poky Elephant grasses. In the contemporary world not many people are aware of the fact that there are a lot more things to do in North Bengal rather than just knowing about it's a rich culture, taste it's lip-smacking food, or visits its magnificent age-old temples. Jaldapara national park is one such countrywide famous park that takes pride in being the home of almost a maximum number of one-horned rhino's population in India.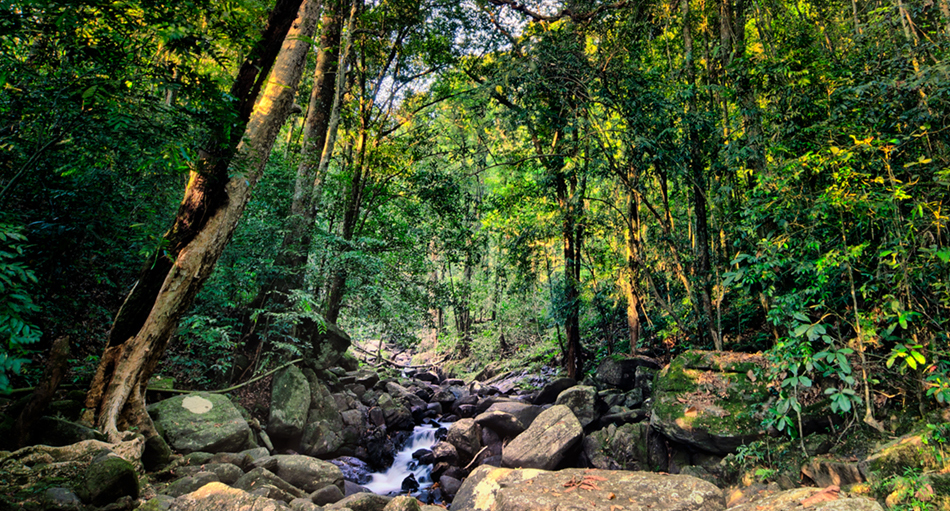 A Jaldapara national park tour package transports one amid a dense stand of grasses comprising of numerous types of vegetation, some of which include: dry deciduous forest land, Simul, Sal, Sissoo, and so on. Alongside it is also amongst one of the very few places in the country where the mighty Bengal Florican can be sighted.
Charming in its kind the park has further arranged stay facilities for the courtly royal Bengal tiger, barking deer, wild pigs, elephants, hog deers, sambhar, spotted deer, bison, hog badger, pythons, cobra's, fishing cat, Indian civet, species of freshwater turtles and the list is never-ending. In short, the park doesn't want to leave behind a single opportunity to amaze its visitors by the alluring attraction of its family members.
If the traveler inside you craves for grabbing a closer look and smell of nature topped with wildlife, then with closed eyes Jaldapara is an ideal choice. Undoubtedly the most preferred location for admiring the wildlife when opting for a Dooars tour package. Jaldapara is drained with serene rivers like Torsa, Malangi, Buri Torsa, and Hollong. Flooded fully with hues of green, the grassland offers it's visitors the thrilling opportunity to enjoy the elephant safari to gaze the exquisite beauty of the park in the best possible way. The elephant safari has a proven history of never letting it's boarders down. As the elephant exactly knows which area his other forest members are taking shelter at! All in all, this safari ride takes you the closest to wild animals than you can ever be, making your heart rate beat faster than ever. All the same, the park has arrangements for each type of tourist and also permits Jeep safari inside its sanctuary premises. So in case, you have a kid traveling with you, or you have any other phobia of getting on to an elephant opt for a Jeep safari instead.
Nevertheless, the park is also an absolute paradise for birdwatchers and photographers giving them a chance to explore a completely different world, engulfing in its kind building a next level heavenly spirit. Since the nature park covers a huge extensive area it is an ideal place to study the nature and behavior of migratory birds and other mammals. Photographers stopping over this park has always ended up on a satisfactory note as the park provided them a chance to take plenty of candid shots like watching the wild beasts take a bath, lick their paws, the birds fly in haste as they hear a roaring sound, eat their grabbed flesh, yawn with a big mouth and what not!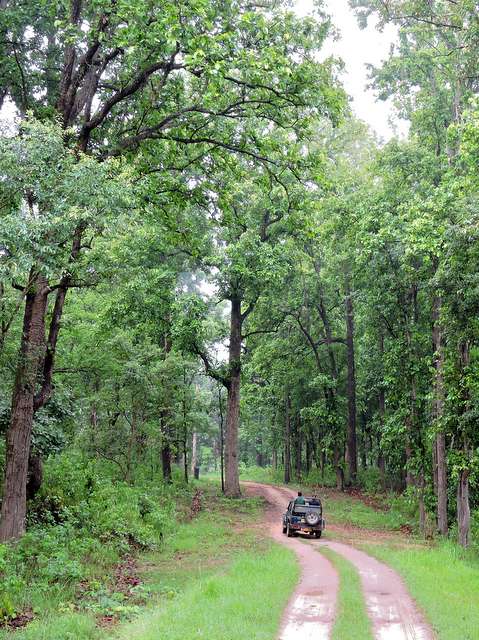 Few of the popular birds of the park include being: jungle fowl, pied hornbill, crested eagles, shikra, palla's fishing eagle, colorful barbets, drongos, whistling teals, darters, babblers, and many more. Some of the mentioned names might be new to you, but at the same time, you would be surprised to know that Jaldapara is home to more than 200 species of birds! Thus, an experience worth collecting.
The land of monstrous trees and untamed animals. The invasive nature of the forest is bound to cast a strange spell upon you as you see the wild animals living in their world like there is no worry in the world. Far away from the regular day to day human life survived amongst and in-between humans. Jaldapara national park gives you a much-needed breakthrough amidst your monotonous routine. If you have a burning spark inside you to visit and explore the wilds while being the closest to them then without wasting much time opt to book a round trip to Jaldapara national park tour package, to catch the sites of dancing peacocks, brackish water and to get lost in its spectacular beauty.