Traveling increases your chance of catching and spreading Covid-19. Staying locked indoors is the best formula for protecting yourselves alongside others from Covid-19 – 'MYTH'. As the world is adjusting to the new normal, so are its guidelines. Yes, at present it's completely safe to travel if end-to-end precautions are taken, which we pledge to take.
New Normal Sundarban Tourism ~
The good news for the tourists of the city of joy is 'Sundarban eco tourism park has reopened again for visitors from September 23rd' but will it be a really wise decision to travel amid the pandemic? This question might be haunting you to change or take your steps back from exploring the wilderness of the UNESCO world heritage site! But how can we let that happen?
As mentioned, with careful and minute precautions every trip can be made absolute and cheerful.
Let up brief you about every tiny step that we take to ensure your safety on the trip ~
Sundarbans being a dense forest full of vegetation has already witnessed lesser human activities during the past months making it the safest choice already, yet since our guests' health concern is our first priority, we promise to cross-check every step that we take further.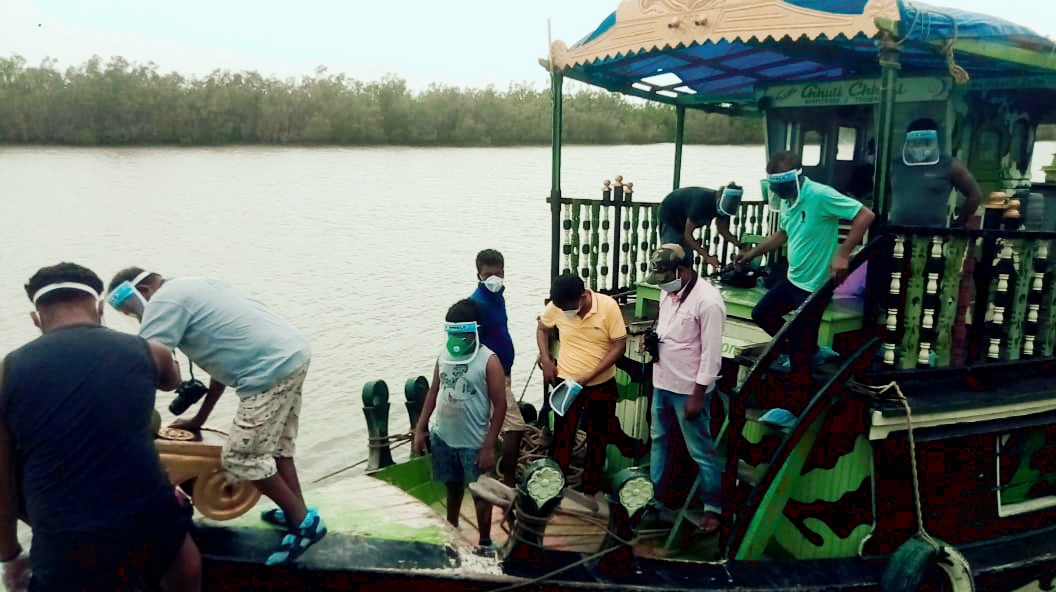 Car & Boat Sanitization ~
Next, we would be providing a sanitized car facility for every individual group booking our package.
No Kolkata to Sundarban tour package is complete without stepping on the ferry, how can we make you miss the thrill of boat ride? Therefore, for this, we would be opting for the special services of sanitizing the boat before, and after checking out.
Thermal Screening ~
Most importantly, the thermal screening procedure would be mandatory for every tourist and guide before boarding the boat. The activity would be performed in a distanced space and front of every guest.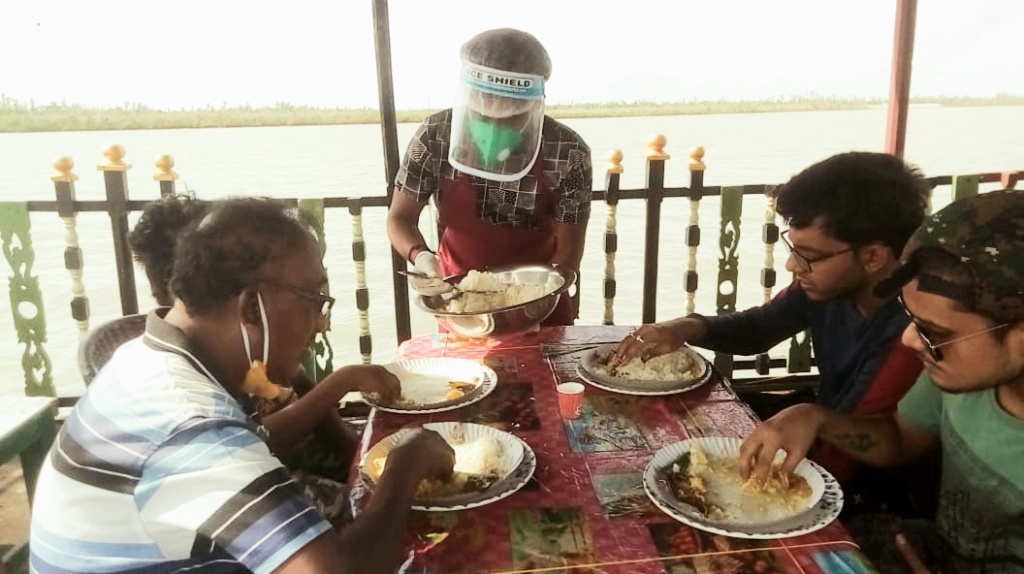 Anti – COVID kit distribution ~
We would be providing government and doctor recommended fresh masks, shoe covers, Pocket hand sanitizers, Hand Wash, face shield to every single visitor on our own
Oxygen Saturation Monitoring ~
Still, worried? Relax, we will also take special care of monitoring yours and your eco-tourists oxygen level saturation by the special doctor recommended pulse oximeter every single day and if required every single hour.
Social Distancing Protocal ~
Our tourism company has already taken an oath to abide by the government norms so, therefore, we would still be practicing and respecting the social distancing norms. For this reason, we are permitting just a 50% passenger limit on every single trip in order to maintain social distancing. As 'carelessness' is not our guest!
Hotel Room Sanitization ~
We will take our own staff with us for sanitizing the hotel room and it's objects before our guests could step into the room to provide a relaxing trip to them, where they can leave behind every worry and concentrate on the tiger roars of the mighty jungle!
Doctor On Call ~
24X7 doctor facility will also be available for our valued guests. Told you, that we care!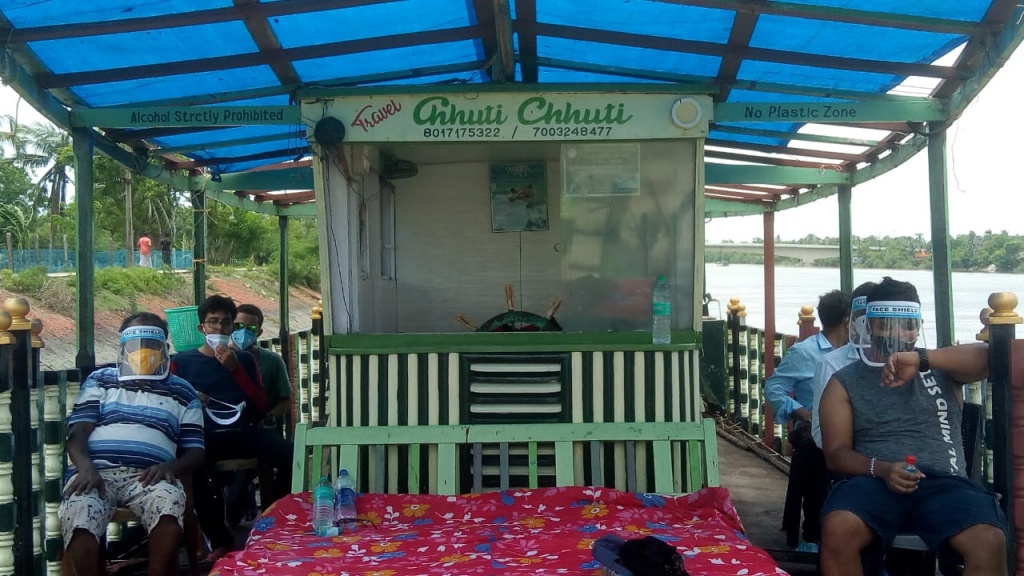 Lastly, Travel Chhuti Chhuti will even take every other necessary precaution for making these Sundarban tour packages the safest one. From checking every tourist's doctor certified fit certificate to scanning their fitness levels during the tour. We believe in following the Motto of the Sundarban tour, Safe tour.