The Directorate forest of moody predators, Sundarbans is truly one such mandatory mysterious destination for every avid jungle lover. The largest delta in the world with momentary beauty hasn't been spoiled by urbanization. Sundarban tour is an opportunity to enjoy the untouched delicacy of nature more closely.
Sundarban tour package is mostly about taking home a bag full of memories and experience. But did you know this mangrove territory of undisputed kings has its own untold stories still lying behind unrecognized by the various books of Geography?
Let's level up your curiosity about the UNESCO World Heritage Site by presenting some of its 'Unknown Facts' ~
1. Combination of 102 Islands:
Yes! you read it right, the total area of Sundarbans Forest nearly 4000sq km consisting of typically 102 islands. Out of which 54 are inhabited by the locals and the rest is fully dedicated to the flora and fauna.
2. Harsh Geography:
One of the prime reasons why even Bear Grylls did not make a show on the forest is owning to its super harsh geographical scape. This element is alone responsible for making tigers work hard to find their prey. Hence, they consider humans as easy prey and often enter the village to attack cattle and locals.
3. Widow Village:
Very few people know about this one of the most dangerous settlements of West Bengal. This village is under a constant risk factor of crocodiles and tigers owing to its proximity to the forest. The reason behind such a name is due to the fact that many individuals had their family members attacked by man-eater tigers.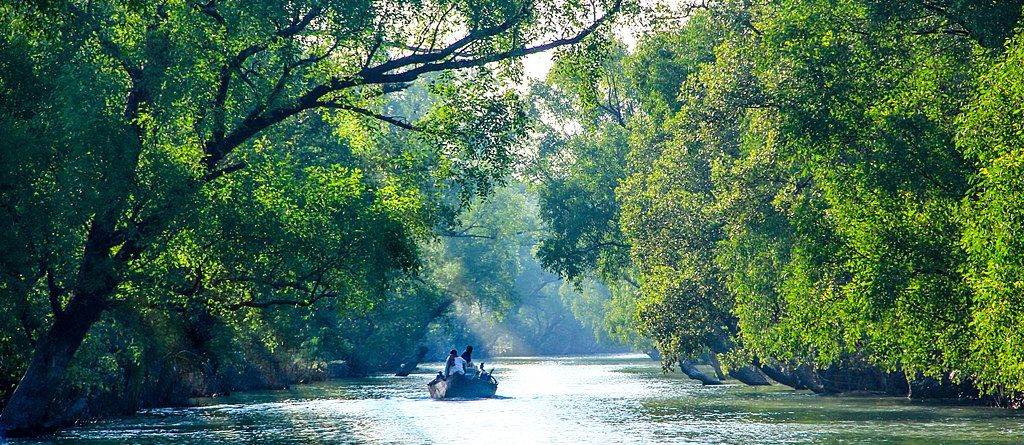 4. Tidal Phenomenon:
Sundarbans take pride in witnessing the unique tidal phenomenon twice on regular basis. The forest experiences high and low tide timely when the water level rises to 6 to 10 feet giving every tourist the once in a lifetime chance to gaze the surreal beauty of ferocious tigers via waterways.
5. India's Largest FIshery Channel:
Blessed with beautiful brackish waters, the Sundarbans board of development conducts fishery projects covering nearly an area of 50 hectares each year.
6. Storehouse Of Thrills:
If you are a Kolkatan, you get added benefits as the Sundarban tour from Kolkata is just a few hours away to get yourself transported to the marvelous land of setting sun, phytoplankton's, tigers, and the dangerous reptiles categorized as poisonous and beasty. Imagine sighting them during the high tide period! Does it scare or excite you? Then this tiger land is definitely your type of a place.
If you are a hardcore wildlife enthusiast, then this home of courtly Royal Bengal Tigers highly rich in biodiversity is an ideal spot. As there is always something mystical about every Sundarbans trip, where the forest would seem to be adequately quiet but give you chills every second. The feeling of peculiar jungle eeriness as if something is constantly watching you! As you sail along its various channels.